LION GREEN CAR BOOT FUNDRAISER
LION GREEN CAR BOOT FUNDRAISER
A huge thank you to all who came along to the car boot sale on Lion Green yesterday. We hope you all enjoyed your morning with us – It was great to see so many of you browsing the stalls and enjoying the sunshine!
A total of £300 was raised for the Mayor's Charities which are Crossways Counselling Services and The Royal British Legion Hindhead.
Also a big thank you to the volunteers for giving up their time on a Sunday morning.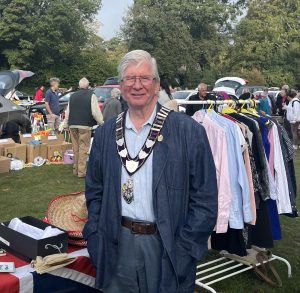 Our website uses cookies
We use cookies to give you the most relevant experience by remembering your preferences and repeat visits. Click "Lets Go!", to consent to ALL the cookies, or "None" to inhibit cookies apart from necessary ones, or choose your own settings by clicking on "Cookie settings".
Read MoreCookie settings
NoneLets Go!
Privacy Overview
This website uses cookies to improve your experience while you navigate through the website. Out of these cookies, the cookies that are categorized as necessary are stored on your browser as they are essential for the working of basic functionalities of the website. We also use third-party cookies that help us analyze and understand how you use this website. These cookies will be stored in your browser only with your consent. You also have the option to opt-out of these cookies. But opting out of some of these cookies may have an effect on your browsing experience.