Have you lost your job or do you need to apply for Universal Credit?
Are you furloughed and feel you are at risk of redundancy, or maybe you're looking for a new direction?

Pathways Community Support is a Haslemere Town Council initiative which operates from the Fieldway Community Pavilion in Haslemere and has been set up to compliment the great work of existing support organisations
Haslemere Support Organisations
.
We can offer the following support to help get you back on your feet:
Appointments can be made with a Job Centre Work coach
Support with applying for Universal Credit
Job Search support
Advice and guidance for writing your CV
Access to online tools and resources
Assistance to apply for benefits you may be entitled to
Signposting to other support services
telephone 07873 383943 or complete the following
contact form
.
The Pavilion can also be hired out to other support organsiations for community benefit, there is no cost for the hire, but please note the conditions of hire as stated on the booking form
When up and running, Pathways Community Support will be located at the Community Pavilion represented by the circled dot on the map: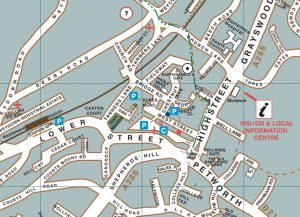 WALKING DIRECTIONS from the old Town Hall in Haslemere:
walk along the left side of the High Street (A286 to Guildford). Twenty five yards past The Georgian Hotel turn left between buildings (Mackie's Way) and follow the walled footpath that leads through a residential area in the direction of Church Lane. After approximately 200m Pathways Community Support is on the left.
Pathways Community Support is aided by funding from:
Waverley Borough Council
Haslemere Town Council
Care in Haslemere
The Shottermill Great War Memorial Trust
Surrey County Councillor Nikki Barton's  Members' Allocation
We would like to thank the above organisations for all their help and support in creating this service.
A Haslemere Town Council initiative in partnership with Waverley Borough Council