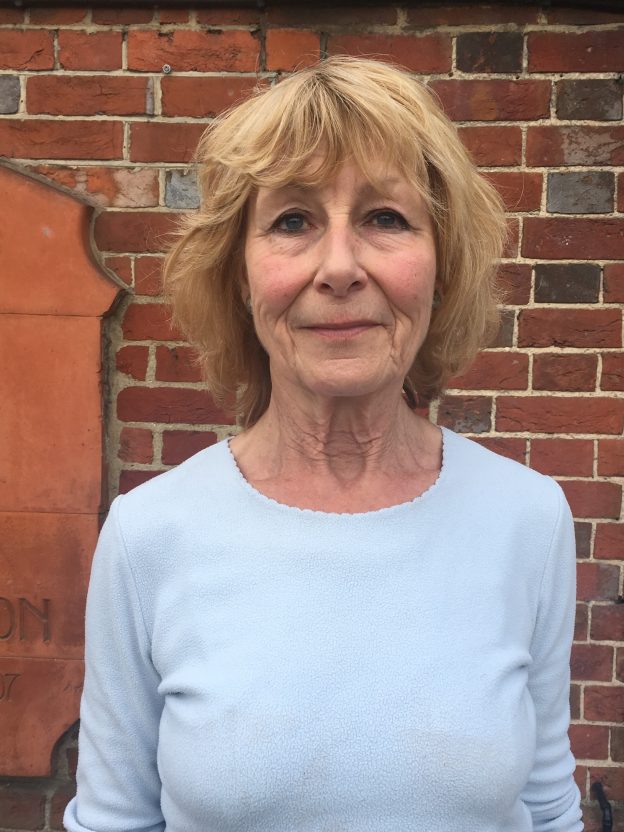 Having moved to Surrey in the 1970s seeking a country upbringing for their family, Isabelle, together with some other mothers, started a local playgroup and ran it for 7 years. In 1986 Isabelle and her husband took on the challenge of restoring an old farmhouse in its large and derelict garden in Grayswood. At that time she volunteered for the CAB in Haslemere and regularly drove the Age Concern bus. She was able to support local causes by opening her re-invented and dedicatedly organic garden as it evolved.
Nowadays Isabelle serves on the committee of the Arts Society Haslemere (formerly NADFAS), she is also the representative for Young Arts as well as for Arts in the Community. Isabelle is involved with the Haslemere Community Rail Partnership and as well as the Campaign for the Preservation of Rural England. Isabelle supports Amnesty International and also collects door to door for the British Legion Remembrance in November.
Isabelle has always been a nature-lover and is deeply concerned with environmental issues, which includes the provision of public transport to mitigate the effects of car pollution and which provides such vital service linking our community. She also believes in the great importance of affordable and social housing in the interest of maintaining a fair and essential balance in our community – and in the necessity of an effective infrastructure for its successful support.
Isabelle was elected to Haslemere Town Council in the 2019 local elections. ​